Updated: February 11, 2021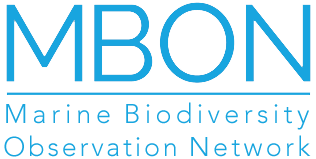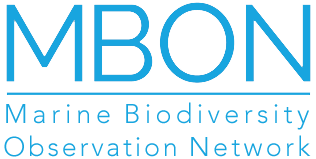 The US and global Marine Biodiversity Observation Network (MBON) partnered with the US Integrated Ocean Observation System (IOOS), NOAA/OAR/AOML and NOAA/NESDIS/STAR to develop and routinely generate this Seascape Pelagic Habitat Classification product (MBON Seascapes) and make it available on CoastWatch. Derived from dynamic fields of satellite and modelled data, MBON Seascapes are classified and used as a biogeographical framework to describe dynamic, changing ocean habitats for MBON and other applications. MBON Seascapes provide information about the quality and extent of different oceanographic habitats or features and can be used to assess and predict the different planktonic and fisheries communities that reside within seascapes. Current MBON Seascapes products include monthly and 8-day time steps at 5 km resolution. High resolution (1 km) case studies are planned on a case by case basis through cooperation with US and global MBON partners.
MBON Seascapes identifies spatially explicit water masses with particular biogeochemical features using a model and satellite-derived measurements. The seascape product is generated as monthly and 8-day composites at 5 km spatial resolution.
Table of Seascape ID number definitions. SST, sea surface temperature; SSS sea surface salinity; ADT, absolute dynamic topography; ICE, Ice; CDOM, chromophoric dissolved organic material; CHLA, chlorophyll-a; NFLH, normalized fluorescent line height; NaN, not a number.
Key
Description
Platform/Sensor

Inputs from satellite sensors:  MODIS, SSMIS GOES, POES, SSMIS

Ocean physics model: HYCOM

Measurement/Products

Pelagic Seascape Categories

Short Name
Processing Level
Spatial Coverage
Temporal Coverage
Resolution
Data Provider

NOAA CoastWatch/Ocean/Watch/PolarWatch, Atlantic OceanWatch Node (NOAA/OAR/AOML)
Documentation:
Montes Enrique, Djurhuus Anni, Muller-Karger Frank E., Otis Daniel, Kelble Christopher R., Kavanaugh Maria T., 2020. Dynamic Satellite Seascapes as a Biogeographic Framework for Understanding Phytoplankton Assemblages in the Florida Keys National Marine Sanctuary, United States. Frontiers in Marine Science, 7,  https://doi.org/10.3389/fmars.2020.00575
Kavanaugh, M.T., Church, M.J., Davis, C.O., Karl, D.M., Letelier, R.M. and Doney, S.C., 2018. ALOHA from the Edge: Reconciling three decades of in situ Eulerian observations and geographic variability in the North Pacific Subtropical Gyre. Frontiers in Marine Science, 5, p.130.
Muller-Karger, F., Digna Rueda-Roa, Francisco Chavez, Maria Kavanaugh, and Mitchell A. Roffer. 2017. Megaregions Among the Large Marine Ecosystems of the Americas. Environmental Development. http://dx.doi.org/10.1016/j.envdev.2017.01.005.
Kavanaugh, M.T., Oliver, M J., Chavez, F. P., Letelier, R.M., Muller-Karger, F.E., Doney, S.C. 2016. Seascapes as a new vernacular for ocean monitoring, management and conservation. ICES Journal of Marine Science. doi:10.1093/icesjms/fsw086.
Kavanaugh, M.T., Hales, B., Saraceno, M., Spitz, Y.H., White, A.E. and Letelier, R.M., 2014. Hierarchical and dynamic seascapes: A quantitative framework for scaling pelagic biogeochemistry and ecology. Progress in Oceanography, 120, pp.291-304.
Muller-Karger, F.E., M.T. Kavanaugh, E. Montes, W.M. Balch, M. Breitbart, F.P. Chavez, S.C. Doney, E.M. Johns, R.M. Letelier, M.W. Lomas, H.M. Sosik, and A.E. White. 2014. A framework for a marine biodiversity observing network within changing continental shelf seascapes. Oceanography 27(2):18–23, http://dx.doi.org/10.5670/oceanog.2014.56.