Date

October 13, 2023

Content Type

Announcement

Data Applications

Climate & Weather

Ecosystem Monitoring

Ocean & Coastal Dynamics

Transportation & Safety
AOML, CIMAS, and CoastWatch have developed an initial version of a hurricane-ocean database and display for all Atlantic tropical cyclones during 2003-2022. The main purpose is to aid hurricane-ocean research by making it easier to view and download storm-specific data, including satellite SST, SSS, sea level, rainfall, winds, ocean color; most in-situ ocean observations; and NOAA aircraft measurements. We invite you to explore it and provide feedback: https://www.aoml.noaa.gov/phod/hurricane_tracker/.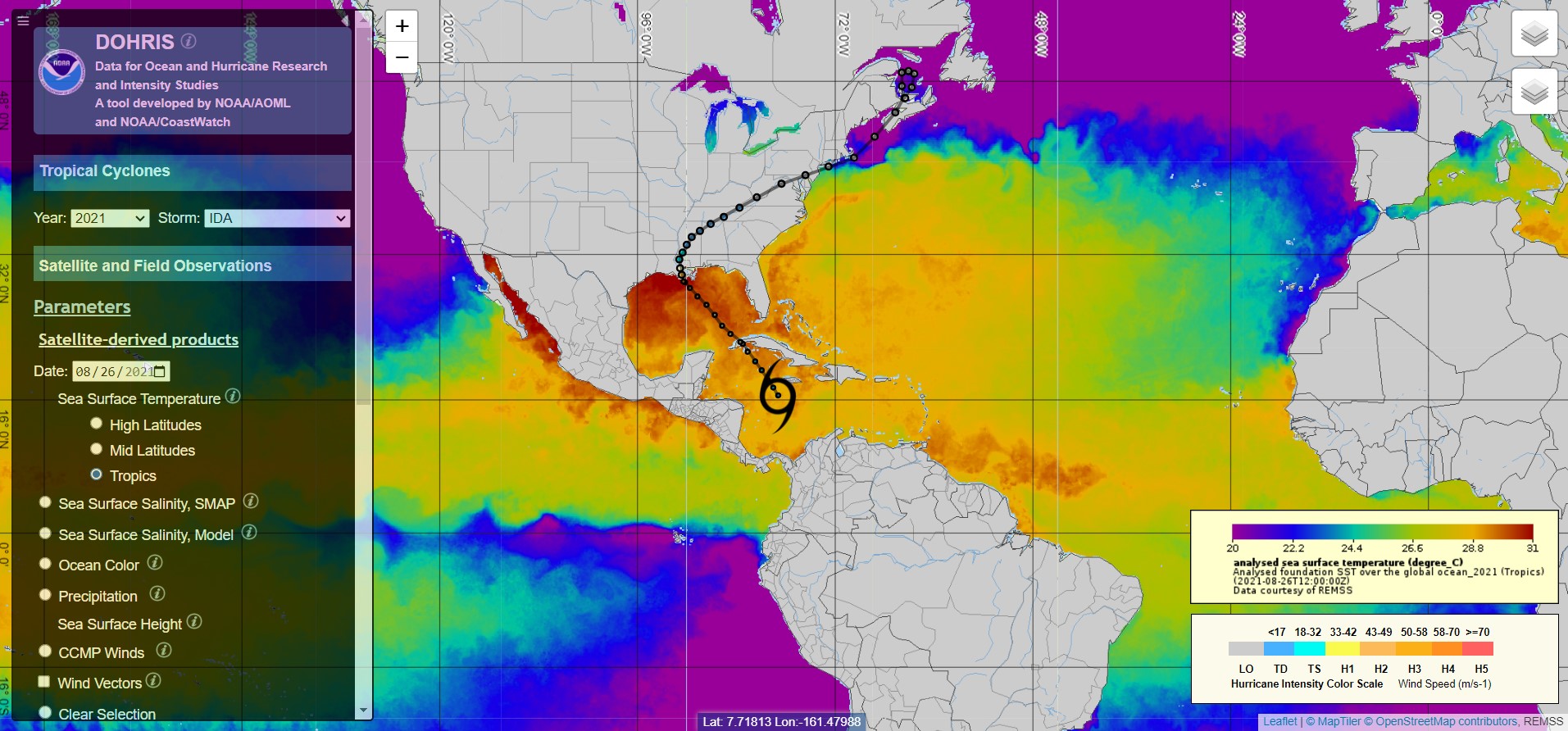 The team have set aside time on Monday, October 23 at 10-11 am ET to provide an overview of the tool, answer questions, and receive any additional feedback.

Google Meet joining info:
Video call link: https://meet.google.com/vyw-ocqc-osm
Or dial: ‪(US) +1 402-726-1148‬ PIN: ‪486 961 676‬#
More phone numbers: https://tel.meet/vyw-ocqc-osm?pin=5901166906104
 
If you have any questions or would like to provide written feedback, please direct that to Gustavo Goni (gustavo.goni@noaa.gov) and Greg Foltz (gregory.foltz@noaa.gov).